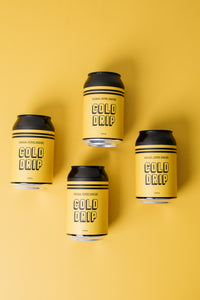 Got Drip?
We do.
Smooth, full bodied & refreshing.
Heavy notes of cacao and molasses.
Naturally high, slow release caffeine.
It's a game changer.
Get drippy.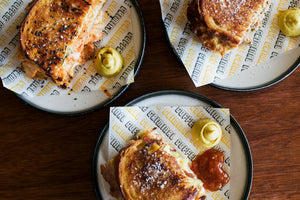 Roasting + Toasting.
Our Headquarters on the corner of Sixth Avenue specialises in two things: Roasting and Toasting.
We are dedicated to providing you with the most delicious, artisan roasted coffee on the Sunshine Coast, paired with cheesy, decadent gourmet toasties.
Our Community.
If i could give more than 5 stars, I would. Killer Coffee, Killer Toasties, Incredible staff. Will travel from Noosa for coffee and toasties from Rach, Danny and the team. Regularly also buy the game changer blend for home. Always a fantastic experience. The shop is such a vibe. Hands down my favourite place.
Anyone who says otherwise is lying, with poor taste... and probably from Melbourne. 🙄

— 

Bianca R, Google
Atmosphere and theme of the cafe is on point. Feels like you have walked into 1920s New York police station.Coffee was on point 👌 I'm a soy drink and they use only the best soy milk (happy happy soy boy). The team at Criminal are just lovely. Highly recommend stopping in!

— 

Camilla W, Google
Absolutely love Criminal! The team have done such an amazing job turning a very quiet corner of Cotton Tree into a real bustling community. I walk past 4 other coffee shops on my morning walk just to get my coffee here. The team and community of coffee (and Toastie) lovers are all so friendly, it's easy to get chatting and forget you might have somewhere to be! Thanks team for all the warm fuzzies!"

— 

Claire H, Google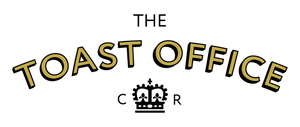 Can't get enough?
Our sister venue, The Toast Office, resides along the thriving Mooloolaba esplanade. Slinging gourmet toasties, and ice-cold Criminal Coffee cold drip.
Making grilled cheese great again.